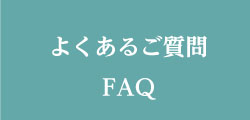 How do I make an appointment?
Please email us about when and how many people are planning to come to the shop. Our staff will reply in one business day.

I would like to wear a kimono on Saturday (Sunday). Will you open the store?
Please email us beforehand about when and how many people are planning to come. Our staff will check the available schedule and reply in one business day.

Is there anything I need to rent a kimono?
Please bring ID such as a passport or driver's license.

What is included in a full kimono set?
Can I coordinate a kimono by myself?
Sure. You can choose a kimono and an obi and coordinate as you like.

It doesn't seem the size of the kimono I like will fit me. Can I wear it?
We don't recommend choosing a kimono which will not fit you because it might not look good. We will ask you to choose one which will fit you.

How long does it take to dress up in a kimono?
It will take about 30 minutes.

What should I wear under the kimono?
Please wear your ordinary underwear and put kimono underwear on over that.
We might ask women to remove your bra when you change to make you look more beautiful in a kimono.

Will you also do my hair?
We are afraid we won't. Please arrange your hair by yourself.

What should I do with the clothes I am wearing after I change into my kimono?
You can use a free locker in our shop.

What should I do if I stain a rental item?
The rental fee includes the cleaning so no laundry is required by the customers.
If you stain or scratch any items, please note it on the returning form.
If you seriously damage or get it dirty, an extra charge will apply.
If it is impossible to restore, you will need to compensate for the loss.
See the prices on "Kimono set".
see Kimono set
Do you accept credit cards?
Yes, we do. We accept VISA, Master, JCB, and American Express.

If I cancel the reservation, do you charge a cancellation fee?
If you would like to cancel your reservation, please email us by 5:00 p.m. the day before your rental date.
If you have decided which kimono you will wear in advance and had it on hold, the cancellation charge is 1,000 yen.
We don't accept cancellations on the day.
In that case, the full rental charge has to be paid.

Can I extend the rental period?
If you would like to extend the rental period, please ask beforehand.
The extension rental charge is 3,000 yen per day.

What if I would like to change somewhere outside the shop?
We have an "outreach kimono dressing plan" for customers who rent a kimono from us. This plan is reservation-only.
Our staff will bring the full set of kimono to the requested place and help you dress.
It has to be in Sapporo City and is going to cost extra.
If you are interested, please ask the staff about the fee and available schedule.